Woman killed in London knife attack was "one of the nicest, sweetest people"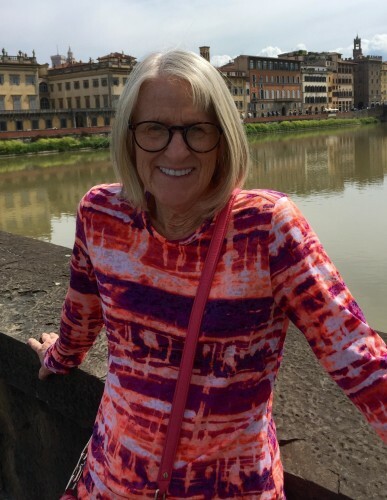 Darlene Horton
THE AMERICAN WOMAN killed in a stabbing attack in London on Wednesday night has been described as "an inspiration" by those who knew her.
64-year-old Darlene Horton, a teacher and wife of a Florida university professor, died at the scene following the attack on Wednesday evening, just hours before the couple had been due to return to the US.
The attacker has now been named as 19-year-old Norwegian-Somalian Zakaria Bulhan. He was arrested after being tasered by police following the attack and remains in custody.
Horton has been described with great affection by those who knew her in her hometown of Tallahassee Florida.
"We're just a small little town here and we have this small tennis community," Horton's friend Mary Alice Linzy told the Tallahassee Democrat.
I know it can happen anywhere to anyone but what are the odds?
I'm just going to miss her so much. She was an inspiration for me.
"There are no words to express our heartache over this terrible tragedy," said John Thrasher, president of Florida State University, the college at which Horton's husband Richard Wagner worked.
We are shocked that such senseless violence has touched our own FSU family, and we will do all we can to assist Professor Wagner and his loved ones, as well as his friends and colleagues in the Psychology department, as they mourn.
"She was absolutely lovely," Horton's neighbour Jane Marks meanwhile told the Tallahassee Democrat.
Just one of the nicest, sweetest family focused people who was very happy in her space and place.
London's Met police have ruled out terrorism as a factor in Wednesday's attack, with the mental health of the attacker being mentioned as a possible reason for the attack.
Some reports today indicate that knife attacker Bulhan may have been bullied at school, while others suggested that he was a "quiet kid", but who nevertheless gave as good as he got.
Five other people were wounded in the attack – a British man, an American man, an Australian man and woman, and an Israeli student.
The British man was stabbed in the stomach and remains in hospital in a "serious but stable condition" according to police.