Theresa May reaches deal with DUP and will visit Buckingham Palace to form government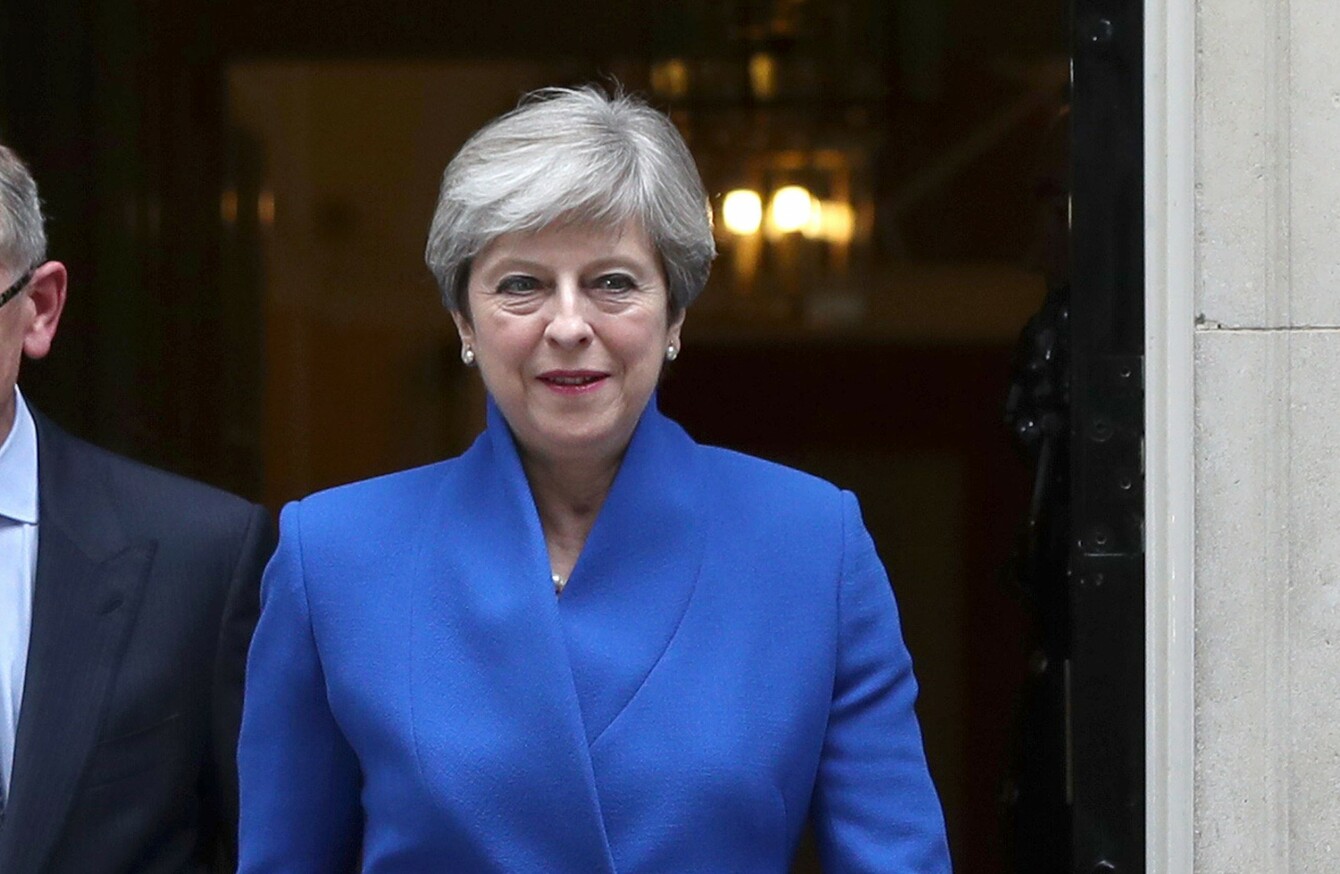 Image: Stefan Rousseau/PA Wire
Image: Stefan Rousseau/PA Wire
BRITISH PRIME MINISTER Theresa May will visit Buckingham Palace this lunchtime to ask the Queen's permission to form a government, despite losing an overall majority in yesterday's general election, according to a Downing Street spokesperson.
It is believed that the Democratic Unionist Party (DUP) will act as kingmakers, by giving May enough votes to regain a majority in the House of Commons.
The Conservatives won 318 seats in the election, falling short of the 326 needed for a majority, but support from the DUP and its 10 seats will see it over the line.
A DUP source told The Guardian: "We want there to be a government. We have worked well with May. The alternative is intolerable.
For as long as Corbyn leads Labour, we will ensure there's a Tory PM.
It is not believed that they will enter into a formal coalition government, but the DUP will support the Tories nonetheless.
Since the Brexit vote, the DUP has campaigned against affording a "special status" to Northern Ireland after the UK leaves the EU. Sinn Féin, however, has strongly called for this on numerous occasions.
In a statement this morning, Gerry Adams said that the "Irish government needs to seize the initiative to secure designated special status for the North as part of the Brexit negotiations".
May will meet the Queen at 12.30pm this afternoon, defying earlier calls from the opposition and some of her own MPs to step down.