One in 10 Irish people say they have no religion, the second largest group behind Roman Catholics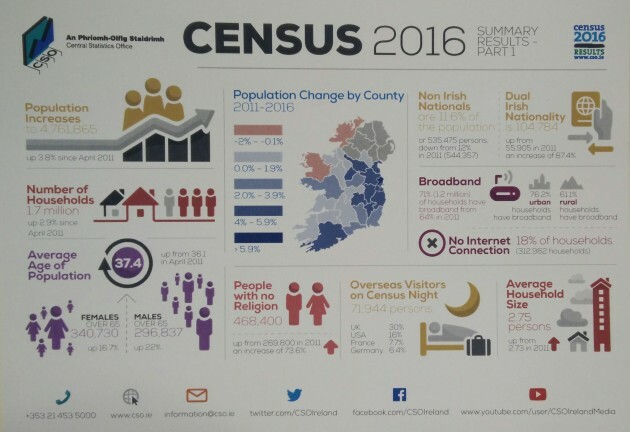 THE TOTAL POPULATION of Ireland counted in Census 2016 was 4,761,865 – an increase of almost 174,000 people (3.8%) since 2011.
Mayo and Donegal were the only counties where population declined, compared to the 2011 Census.
The figures were released by the Central Statistics Office (CSO) today.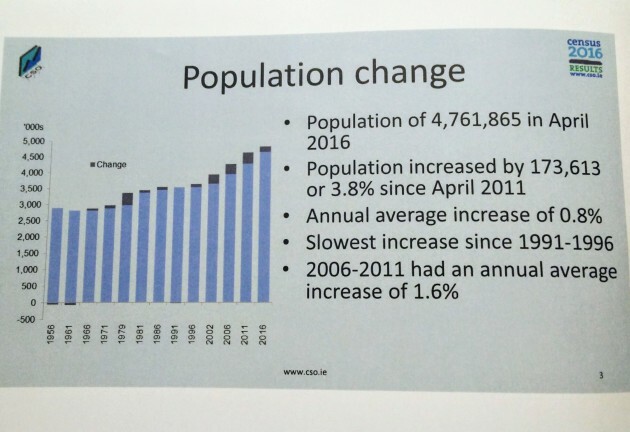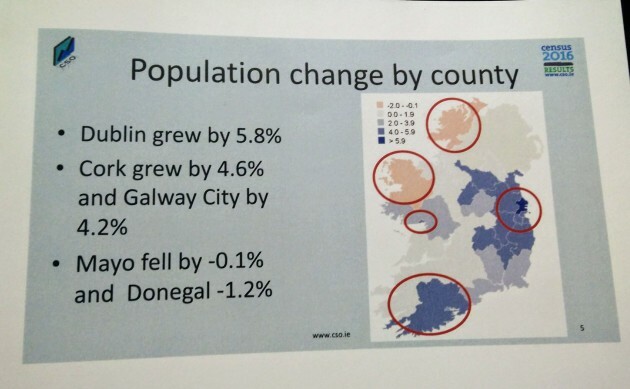 During the five-year period measured, there were 344,400 births and 148,300 deaths, leading to a natural increase of 196,100 people.
Religion
Some 3.7 million people identified as Catholic in this census, 132,220 fewer than in 2011 (when the percentage stood at 84%).
One in 10 Irish people say they have no religion (468,421 people), a 73.6% increase since 2011. This makes 'no religion' the second largest group in this category behind Roman Catholics.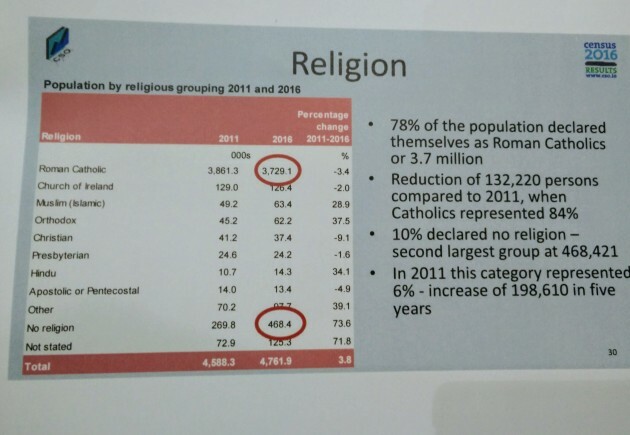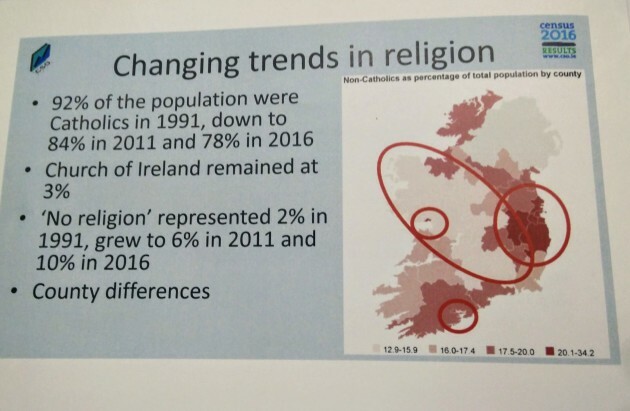 More females than males
The average age of the population was 37.4 years in 2016, up from 36.1 in 2011. There were 53,009 more females than males in the country on Census night, 24 April 2016.
More males than females are being born, but women generally live longer.
Non-Irish nationals
Some 82,346 people moved to Ireland in the year leading up to April 2016.
The most common nationalities of people who moved here during this period were British, Australian, Brazilian, American, Spanish and Polish.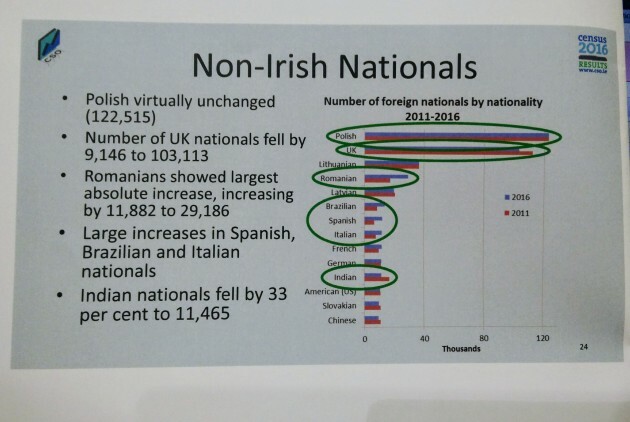 For the second consecutive census, Polish was the second most common nationality after Irish.
Today's report launch is the first of 13 summary and electronic reports of statistics from the 2016 Census. Themed releases on issues such as vacant houses, homelessness and diversity will be published in the coming weeks and months.
All images: CSO
More to follow…