'I couldn't live without betting… Does that make me an addict? I don't know. I won £20 million'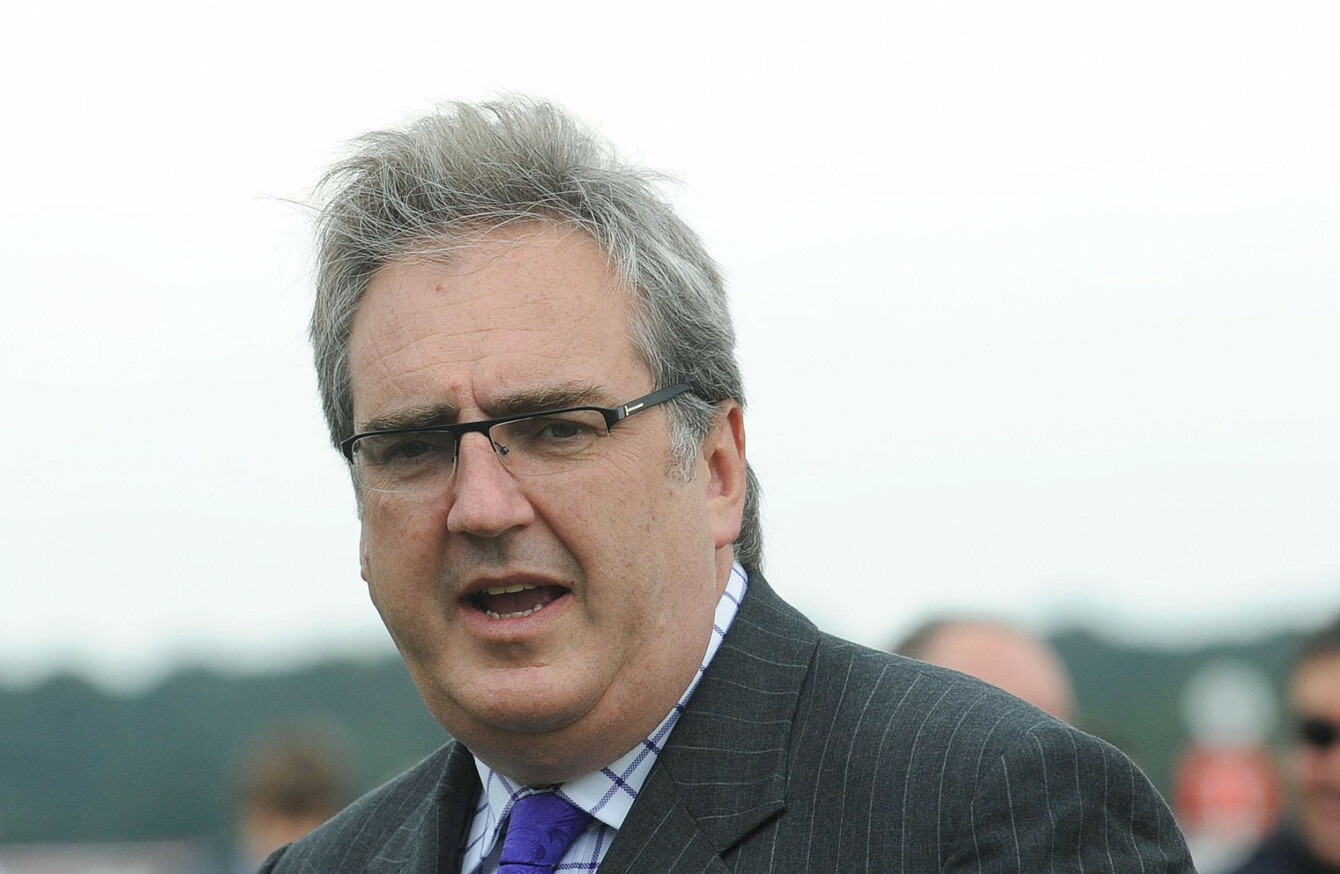 Harry Findlay is a professional gambler who says he has made over £20 million through various bets over the years.
Image: PA Archive/PA Images
Harry Findlay is a professional gambler who says he has made over £20 million through various bets over the years.
Image: PA Archive/PA Images
HARRY FINDLAY IS a busy man. He is on the phone three times over the course of our meeting, answering calls that all appear to be betting-related. He talks in the same way he lives life — with a degree of excitement and at 100 miles an hour.
Moreover, in a sporting landscape that is increasingly dominated by business speak and anodyne quotes, whether you agree with his lifestyle or not, there is no doubting that Findlay is a true maverick.
Born in Glasgow, his family re-located to Essex when he was five years old. As a youngster, his mother disapproved of his gambling to the extent that she would ring all the local bookmakers and warn them against accepting bets from her son. Yet it made little difference.
As a 15-year-old, Harry went from knowing virtually nothing about greyhound racing to becoming a complete obsessive within a few weeks. A casual visit with friends to Newbury Races was akin to a religious experience for the impressionable young man. Days later, he was sneaking on trains to Wembley Stadium and gambling as many as six nights a week.
Ultimately, he made enough money to become a well-known figure in betting circles, enjoying plenty of success along the way.
Source: ClaimsFive/YouTube
In 1999, his beloved greyhound Big Fella Thanks prevailed in the Irish National Coursing Derby in Clonmel, County Tipperary. Nine years later, his horse Denman, triumphed in the Gold Cup. While he may have gained more renown with the latter achievement, it is the former victory that he cherishes more.
All the best moments in my life have been in Ireland," he tells The42.
"I first came here when I was 19 years of age. I spent the night in Tralee. I left the bar at about half two in the morning, walked back around along the road to the Earl of Desmond (Hotel).
I was transfixed. Every bar showed the football, every bar showed the racing. For a young 19-year-old gambler, it was like a dream world.
"I was embraced by the Irish coursing community long before I knew what it was like to have £1000. So that's what made winning the derby so special. They appreciated the banter of the course and they appreciated the fact that I helped make the betting market better.
I'd been to Clonmel 15 times before I even thought of having a runner, let alone winning the derby and winning the Oaks.
"To have won Gold Cups and to have enjoyed what I did in coursing gives you some idea of what it's like (to be a successful sportsman), because all the kings and queens want to own horses.
But when you own horses, you don't have them sleeping with you. You don't have them in your house until they're 13 years of age, you don't feed them and you don't spend two hours picking all the best bits of the chicken off for them seven nights a week.
"Greyhounds have got that ability. People call horses the sport of kings, if you look back through history, in Egyptian times and Greek times, greyhounds were the sporting gods. At one stage, only royalty could own greyhounds."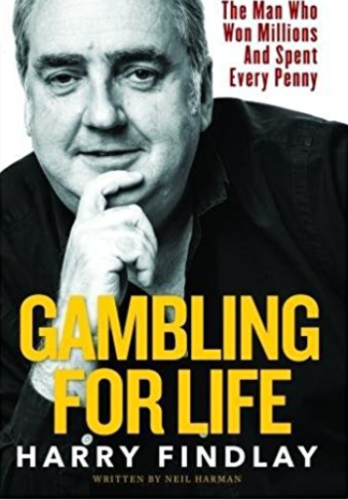 Findlay is aware that not everyone approves of gambling, and particularly someone who does it as ardently as him. He says he would be willing to give talks about "problem gambling" to crowds of potentially vulnerable people "free of charge". He is also less than enamoured with certain aspects of the betting industry.
Gambling's not just about the money. These fruit machines aren't just sending families into turmoil and making people skint. They're ruining other things and ruining the fabric of sports. They're stopping people seeing greyhound racing and stopping people betting on GAA matches, which is not a bad thing to do.
"If you're betting on Cork or Mayo (at reasonable prices), you're not doing a lot wrong. It's far better than having it on red or black in a machine where you don't even know if it's straight."
Nor is he a fan of Ray Winstone or other high-profile stars lining up to promote betting companies. He recently told The Guardian's Donald McRae that the veteran British actor, whose betting ads are a regular feature prior to televised Premier League games, should be "ashamed of himself" for his involvement in these "glossy" adverts. Watching some of his sporting heroes in this corporate setting also does not sit well with him.
If someone was telling me that Ruby Walsh would be doing adverts for Paddy Power and knocking on people's doors 15 years ago, I would have said 'you are senile,' but it's going on.
"Tony McCoy was my hero as a jockey, and he still is, but William Hill? No, not for me. When I walk into William Hill and I see Tony McCoy's head, it doesn't seem right. I'm just a punter, but it's the way I am."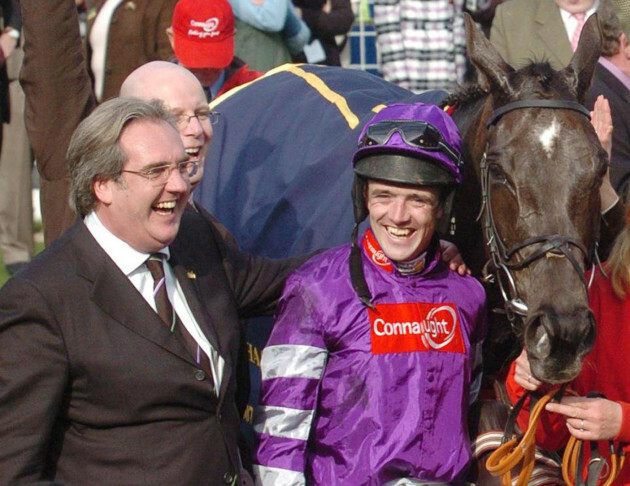 From left, co-owner and professional gambler Harry Findlay, jockey Ruby Walsh and the horse Denman following their victory in the Royal and Sunalliance Chase at the Cheltenham Festival in 2007. Source: PA Archive/PA Images
Nevertheless, he makes no apologies for his lifestyle, which many would suggest is a tenuous form of existence, though Findlay insists he is intent on living in this manner, even if he has had plenty of luck along the way.
I couldn't live without betting," he says. "Does that make me compulsive? Does that make me an addict? I don't know. I won £20 million.
"To the same degree, I believe in my massive big bets in later life, I've been very lucky. I could quite easily have ended up not winning £20 million.
If you read my book cleverly, you'll see how lucky I've been at crunch moments. There are a couple of unbelievable stories we couldn't put in because they are too unbelievable.
"One that springs to mind, I was even more lucky than you imagine. Re-spotted blacks, you know?
It's all about

staking

. Tony Bloom's always said I over-stake. He's right.
"If you don't have anything else and it's your only form of income, every bet you have, you're betting on your quality of life. That's exactly what you're doing, nothing else.
That's how I treat every wager. I don't treat it as an addiction, I treat it as an investment into quality of life. We're going to invest it in this snooker player, this tennis player or this horse.
"It's simple… It's like someone in the stock trade who says I know what I fancy today."
And while Findlay has enjoyed plenty of thrills and good fortune in his life, he has also experienced his fair share of dark moments.
[embedded content]
Source: World Rugby/YouTube
In 1983, in his early 20s, he spent time in prison for credit-card fraud. Furthermore, in 2007, he bet £2.5 million on New Zealand to win the Rugby World Cup, though feeling nervy during the game, he made another bet that ultimately reduced his overall loss to £1.9 million.
Following their shock quarter-finals defeat to France, he felt despair not only for his own situation, but for the many people he had persuaded to back the All Blacks, including his gardener Charlie, who had bet his life savings (£28,000) on the prediction. Findlay himself was more fortunate, as he had more than enough cash at the time ("five or six million," he says) to avoid financial ruin.
Despite this fiasco, four years later, Findlay still was willing to bet £210,000 on the All Blacks winning the Rugby World Cup, and much to the punter's relief, they ultimately narrowly prevailed 8-7 in the final, gaining revenge on the French side who had beaten them in 2007.
Now, aged 55, he remains content to live life with this pressure and is still experiencing all the highs and lows that professional gambling entails. He has a big wager today on Australia's National Rugby League Grand Final, and is tipping Melbourne Storm to overcome North Queensland Cowboys (a game in which the outcome is unclear at the time of writing).
Every price, the shorter they got, the more I fancied them, so I told everyone to go on the Storm outright. If they get beaten on Sunday, I'll be skint and I'll be absolutely heartbroken as well… I'll have ruined even more people, but they will win, so I've got nothing to worry about.
"Other people like charging for tips, I'd rather chop a leg off. I just think that everyone being in the bar and betting on the same winner is great."
That last sentence encapsulates what Findlay says represents the core of his philosophy on betting. There is so much more to it, he insists, than simply making money.
That feeling. It's hard to explain… If (a bet is successful), you just feel that bit better all day. It ain't the 1200 quid, it ain't like it's going to jump out and bite you.
"Some gamblers just like being right — I don't like being right, I like winning.
JP McManus doesn't say a lot. But in one article, he said: 'You get hooked on winning, not gambling.' The way he said it, I thought 'you're bloody right'. You've got to like that feeling of winning. It's a slice of life you're betting, but winning's a nice feeling. It's selfish maybe, but that's the way it is.
"If I'm out with the missus and I have a lovely lunch, I'm on the phone and I get a winner, that lunch just feels better."
He continues: "People say 'I only bet 20s and tenners,' but we all bet the same. The stakes are just relative. People say, I'm not like you Harry, I bet in 50s, but it's all relative. I know I bet too big, I know I've got a quest for life. I know I love spending loads of money when I've got it and having a great life, because I've got good tastes, so I take bigger liberties than I should.
"But if I'm in a bar with a fella and he's got £25 to win £20 and I've got £2,500 to win £2,000, as far as I'm concerned, we're both in the same situation.
It's just so obvious to me as a gambler. We're all the same. And I've had bets flying off the canvas, and it's all so relative."
Findlay had previously considered doing a book, but it was only in recent years, following a turbulent period when he suffered from depression, that he decided to tell his story.
Gullible Gordon was at the centre of a controversy involving Findlay. Source: EMPICS Sport
In 2008, he bet £80,000 on his horse Gullible Gordon winning at Exeter, but subsequently gambled £18,000 against the horse following last-minute reservations about the tactics that trainer Paul Nicholls was instructing the jockey to employ.
A similar pattern of bets involving the same horse prompted an investigation a year later and in 2010, Findlay was given a six-month ban from horse-racing. A subsequent disciplinary panel ruled there was "no foul play" and that the rules had only been broken on a technicality, so Findlay's suspension was quashed and his punishment reduced to a £4,500 fine.
The betting company involved in the saga, Betfair, defended Findlay's behaviour, while AP McCoy and Clare Balding were among the high-profile personalities who spoke out in his favour, though Findlay still feels the whole scenario hurt his reputation badly.
In addition, in 2013, Findlay suffered a further blow, after he had invested £1.7 million of his own money in attempting to make Coventry Stadium the centre of greyhound racing. After this venture failed, he blamed the Greyhound Racing Association for failing to provide adequate support to his ambitious plans.
If people had realised what a great lifestyle we had, they'd probably shoot me," he says of his reluctance to write a book before disaster struck. "But the bad things that happened at the dog track, the British Horseracing Authority's disgraceful warning off, the bankruptcy… All of those bad things made the book more interesting.
"The fact that I was a broken man after the dogs… That helped me drag out the real truths — the prison chapter and stuff like that.
People all say the same thing: 'Oh my god, (the book is) so fucking truthful.' And that's what it is. Everything's exact. There's not one story that's half a length out. There are so many stories I'd have loved to put in to make people laugh, but it's just a case of (space)."
After the debacle with Coventry Stadium, he was on the brink of financial ruin and there were mornings where he struggled to eat or get out of bed.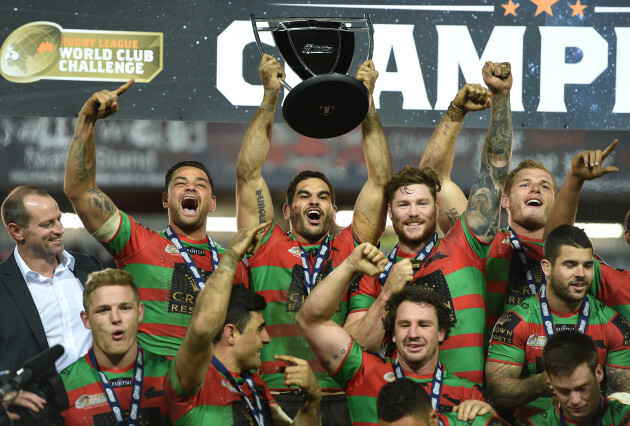 Findlay says the South Sydney Rabbitohs saved his life. Source: Martin Rickett
The aforementioned book in question, the William Hill-longlisted 'Gambling for Life,' is dedicated to the 2014 Australian National Rugby League Premiership-winning South Sydney Rabbitohs, the team he credits with saving his life.
On the verge of despair, Findlay bet everything he owned on the team securing their first title since 1971. Fortunately for him, they succeeded, beating the Canterbury Bankstown Bulldogs 30-6 in the Grand Final, as he watched on thousands of miles away in Britain one morning, almost three years ago to the day.
That was after the greyhound thing. I considered myself to all intents and purposes gone. I needed something and they won.
"But listen, I don't do anything half-heartedly. That's why the book's dedicated to them.
It just meant so much to me at that time. Even when they won, I knew the rugby season was over and there were no more early mornings.
"For once in my life, I needed to be right and I needed the money."
Despite the stress of this lifestyle and his past difficult experiences, Findlay insists he will never quit gambling.
I don't want to, I have no other way of making any money and I win," he says.
"I've had one losing year in 30, so why would I give it up?
I got warned off by the BHA. I got bankrupted… And I lost (over a) million at the dogs.
"That's why I was in (great difficulty). And even then, I turned 11 grand into 74 grand at the World Cup. And I've won 200 grand since."
If you need to talk, contact:
Samaritans 116 123 or email jo@samaritans.org
Aware 1800 804848 (depression, anxiety)
Pieta House 1800 247247 or email mary@pieta.ie – (suicide, self-harm)
Teen-Line Ireland 1800 833634 (for ages 13 to 19)
Childline 1800 666666 (for under 18s)
Gambling For Life by Harry Findlay is published by Trinity Mirror Sport Media. More info here.
Subscribe to The42 podcasts here: