'It would be very bad news for traffic': Irish Rail needs extra €100 million a year to keep going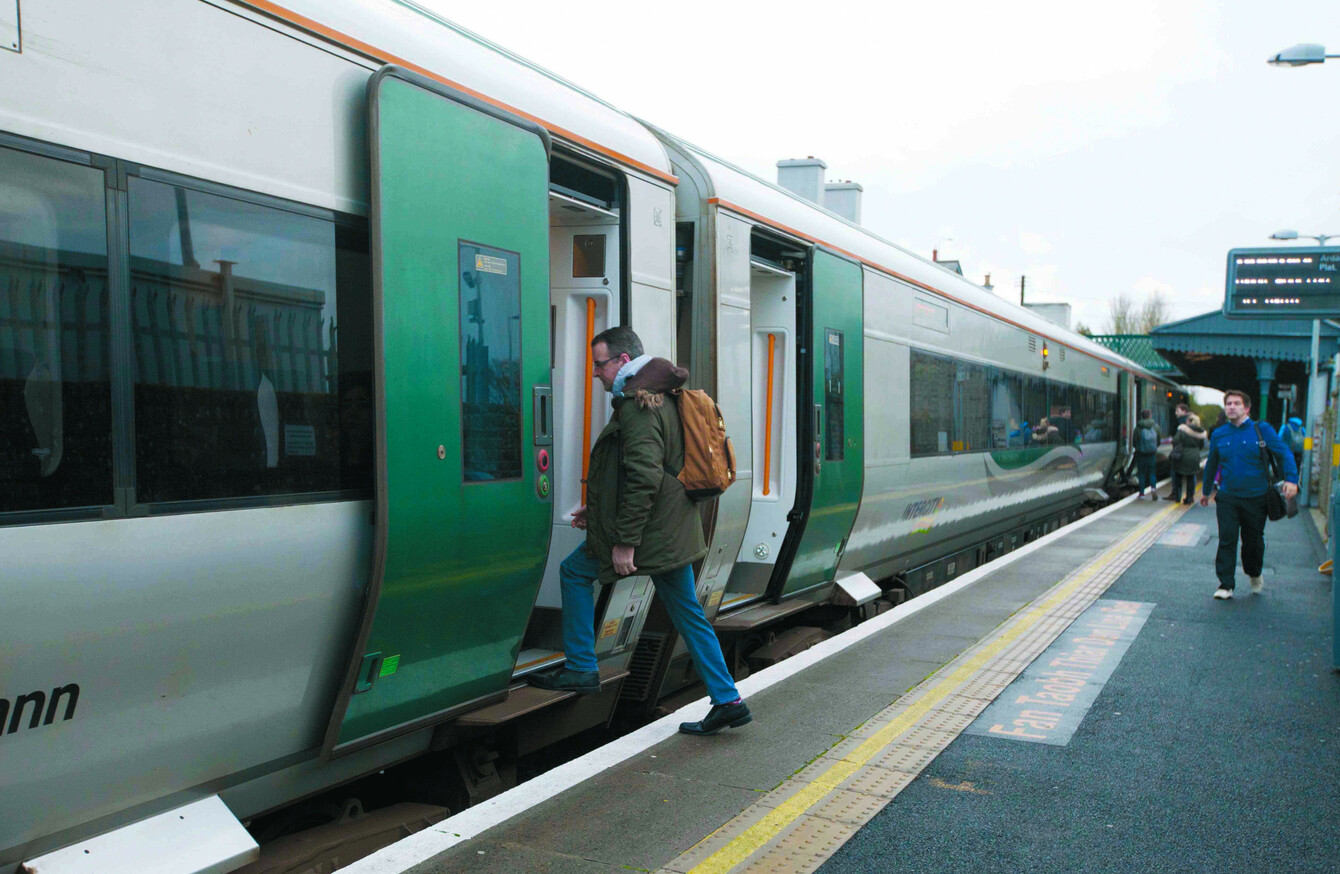 Image: Eamonn Farrell/RollingNews.ie
Image: Eamonn Farrell/RollingNews.ie
A LACK OF investment in Ireland's rail services has meant both a significant reduction in the quality of the service and decreased efficiency, an incoming executive has warned.
In his expected address to the Oireachtas Transport Committee, Frank Allen, chairman designate of Iarnród Éireann, will warn that more must be done to ensure our rail system remains functional in the immediate future.
Increasing passenger numbers have brought with them an increase in the demand for services. However, a lack of investment in infrastructure has meant that Irish Rail's chances of improving the system as a whole have been compromised.
In his prepared statement to the committee, Allen said: "While the increase in passenger numbers is very encouraging, we are concerned about the condition of the infrastructure. During the recession, investment in maintenance was deferred to an extent that now affects the quality of service.
This deferred maintenance has required management to impose temporary speed restrictions in certain sections of the network to ensure that there is no compromise to safety.
In many cases, according to Allen, Irish Rail is falling behind its European counterparts. Improvements in technology enjoyed by other national rail services are currently not being enjoyed by Iarnród Éireann. Allen cited that Irish Rail relies on "manual rather than on automated systems to a greater extent than is the case for many other railways".
The chairman designate also had a stark message to the Government which has sought to get more people out of cars and onto public transport. Allen noted that a continued lack of investment will cause more delays and will force commuters to leave for alternative transport methods.
His statement added: "Continued under-investment in infrastructure maintenance is that we will lose reliability and consistency of journey times, which in turn will make it difficult to keep people on public transport. This would be bad news for Iarnród Éireann but more importantly it would be very bad news for traffic congestion and for Ireland's ability to meet our sustainability obligations.
The scale of the infrastructure problem was outlined in a Rail Review published by the National Transport Authority last year, with input from Iarnród Éireann. That review concluded that Ireland's rail network needs an additional €103 million a year for the next five years to achieve a sustainable rail network, financial stability for the
company and to be prepared for future growth.
Allen also referred to the ongoing industrial action within Irish Rail which will see drivers strike on a number of significant dates in the coming month.
He said the company's management recognises employees' expectations for
salary increases and it put forward proposals at the Workplace Relations Commission on how salaries could be increased.
"I still hope that a solution can be found through further engagement with trade unions and with the support of the WRC and the Labour Court, so as to avoid unnecessary disruption to the travelling public."