Funeral of Bishop Eamonn Casey to take place on Thursday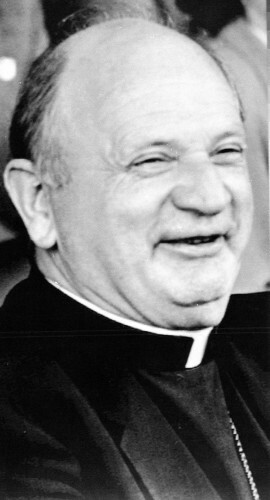 Bishop Eamonn Casey in 1992 Source: PA Archive/PA Images
THE FUNERAL OF controversial Catholic Bishop Eamonn Casey is set to take place on Thursday in Co Galway.
The reception of Casey's remains will take place from 7pm tomorrow evening at the Cathedral of Our Lady Assumed into Heaven and Saint Nicholas in Galway.
The funeral mass itself will take place at the Cathedral on Thursday at 2pm.
Bishop Casey will thereafter be laid to rest in the Cathedral's crypt.
The former Bishop of Galway, Casey passed away peacefully yesterday afternoon.
He had been ill for some time and was admitted to a nursing home in 2011.
For much of his career, Casey was one of the Church's most prominent faces in Ireland, a well-known social advocate on a range of causes and an outspoken human rights advocate.
Casey is best-known, however, for the scandal that forced him resign as Bishop of Galway.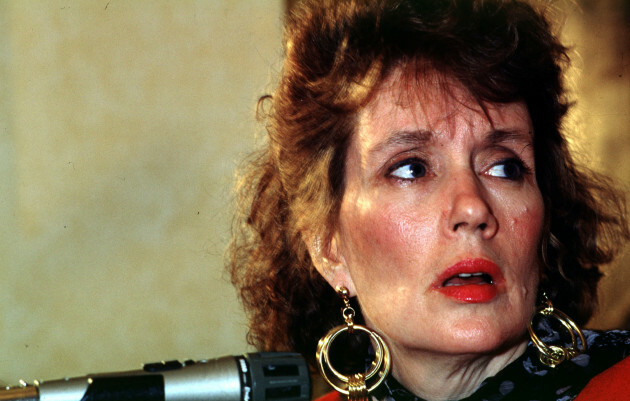 Annie Murphy Source: Rollingnews.ie
In 1992 it emerged he had fathered a child with an American woman, Annie Murphy, in 1974.
Murphy wrote a book titled Forbidden Fruit about their relationship and appeared on The Late Late Show for a famous interview with host Gay Byrne.
Speaking to the Irish Independent this morning, Murphy said that she learned last week via her son with Casey, Peter, that the Bishop was very ill.
She said that Peter, now a sales manager based in Boston, had a good relationship with his father in recent years.
"I know that for many years that they were together that they enjoyed that they got along," she said.
President Higgins yesterday evening led tributes to Casey.
The President said that he "heard with sadness" of the death yesterday afternoon.
"There will be many who will remember his work on homelessness and housing with the Irish emigrant community in Britain," President Higgins said.
After his attendance at the funeral of Bishop Romero who was assassinated in El Salvador, Irish awareness of the sources of conflict in Central and South America was significantly increased. While serving as mayor of Galway I was asked by Bishop Casey to visit, with other parliamentarians, El Salvador and to speak to the religious and others who were reporting on human rights and the killings that were taking place.
President Higgins also made reference to Casey's well-publicised mistakes for which the President said he expressed "deep regret".