15 of the most talked about moments from last night's Eurovision
PORTUGAL WERE CROWNED the winners of Eurovision last night with Salvador Sabrol taking the trophy for his simple ballad Amar Pelos Dois. It's Portugal's first win in the competition's 62-year history.
As usual, it was a drama-filled night with plenty of talking points.
Let's look back, shall we?
1. A gentleman sporting an Australian flag waltzed up on stage and pulled down his trousers.
Australia, you're not even in Europe and we still allow you to participate in this competition. And this is how you repay us? That's not on.
2. A Romanian lad attempted the most awkward kiss in human history
The lad just sort of… lunged at her.
WHY IS HE GRIPPING HER FACE?
3. Belarus totally nailed their shift, though.
In your face, Romania.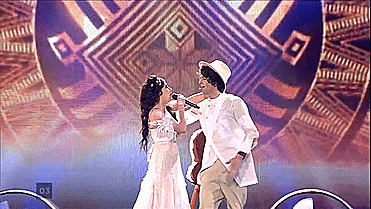 Source: Eurovision/YouTube
4. Norway's act was, er, worrisome
What's behind the mask?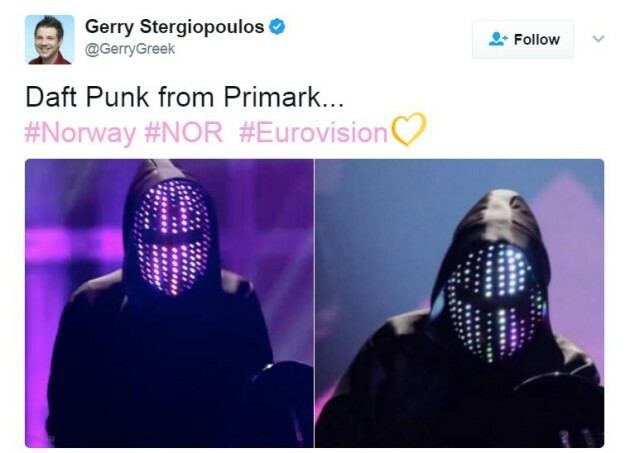 Source: GerryGreek/Twitter
5. But hey, at least we were introduced to Norwegian Jedward
Source: pepsi MAX ginger/Twitter
6. Azerbaijan's act inexplicably featured a lad wearing a horse's head so there were My Lovely Horse gags aplenty
7. Not to be outdone, Italy had a break-dancing gorilla
¯_(ツ)_/¯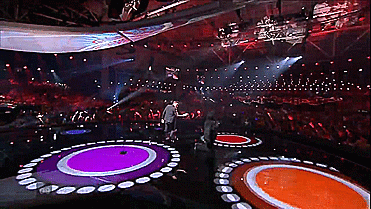 Source: Eurovision/YouTube
8. Portugal may have been the winner, but he'll forever be known as 'Portuguese Hozier' to us
9. The Portuguese lad called it a "victory for real music with feeling, which rubbed some people up the wrong way
Are you trying to suggest that "yodel rap" isn't real music?
10. Everyone ripped the piss out of the competition's pledge to "celebrate diversity"
Hmm.

Source: Lex Croucher
(For the record, Hungary's singer was of Roma heritage, which was significant given the anti-Roma prejudice that exists in the country.)
11. Croatia basically sang a duet with himself, because why the hell not?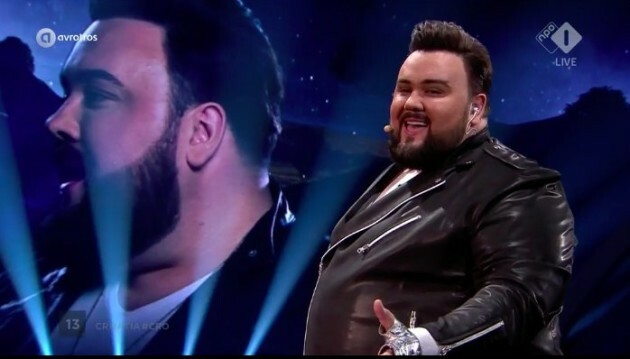 Source: Eurovision
12. People were moaning about Australia being involved, but as this gal pointed out…
Et tu, Britain?
13. Everyone accused Germany of ripping off David Guetta and Sia's Titanium
They *do* sound very similar.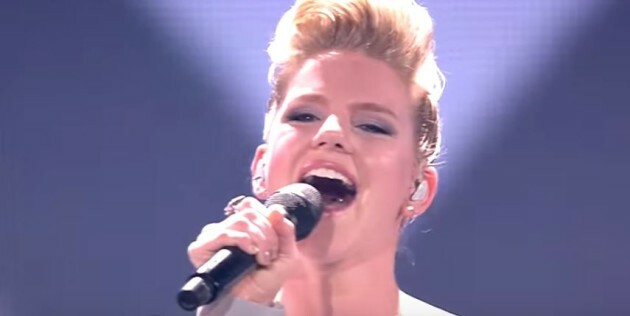 Source: Eurovision/YouTube
14. In more serious news, Israel stunned everyone by announcing that this would likely be its last time participating in the Eurovision.
Israel's representative delivered the sad news as he awarded his country's points.
This is IBA, Channel 1 calling from Jerusalem. For the past 44 years, Israel has participated in the Eurovision Song Contest, winning three times. But tonight, is our final night, shortly IBA will shut down its broadcasting forever, so on behalf of all of us here in IBA, let me say thank you Europe for all the magical moments and the beautiful years. And hopefully we shall meet again in the future.
The Israeli government abruptly shut down the Israeli Broadcasting Authority last week and announced plans to create a replacement public service broadcasting organisation.
Per Radio Times, however, the replacement channel Kan will not air news coverage and will be ineligible to join the European Broadcasting Union thus disqualifying it from future Eurovision Song Contests.
15. Meanwhile, this screengrab weirdly managed to encapsulate the tumult of the last year or so
Leave it to Eurovision, eh?
DailyEdge is on Snapchat! Tap the button below to add!